HIRING &
ONBOARDING
Give employees a flawless first day.
​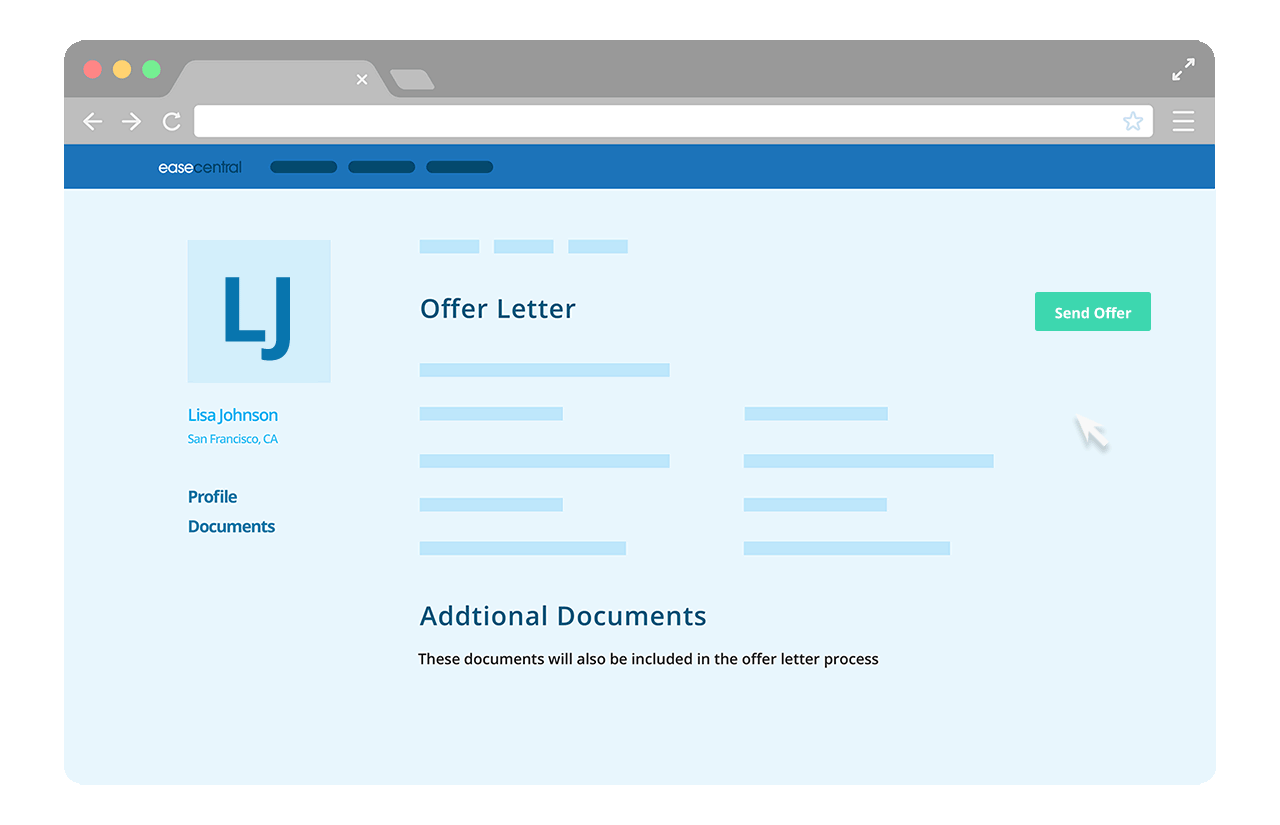 Surveys show that employee retention and morale is higher when the employee has a smooth onboarding experience.
On average, employers and employees spend 1.5-3 hours during the onboarding process.
From data entry into multiple systems to processing endless pages of paperwork; no employee enjoys filling out hours of forms.
Our system streamlines and condenses the entire onboarding experience from hours to a matter of minutes. The best part is it all can be done 100% electronically!
This means your employees can start training on day 1 instead of filling out form after form "on-the-clock".
Benefits
​​
Increase employee engagement & happiness.

Decrease time it takes to onboard an employee.

Find information about employees in one central location.
Features
​​
Collect I-9, W-4, and direct deposit information.

Create and send custom documents like offer letters.

Distribute documents for employees to review. Store onboarding documents securely in the cloud.

Track if employees have reviewed required documents.

Ability to e-sign required documents.

Syncs with EaseCentral's benefit administration.

Add emergency contacts.